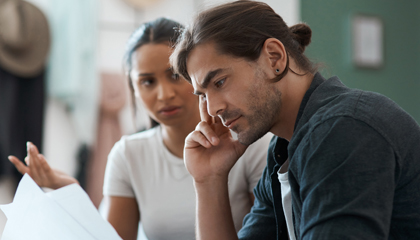 Winnebago County Divorce Lawyer
As a Rockford native and Winnebago County divorce lawyer, Attorney James Teeter offers experience, affordable fees, credit card acceptance, and dedication to getting the best results possible
Rockford is the seat of Winnebago County, Illinois, which is part of the 17th Judicial Circuit Court.  As such, divorce proceedings in Winnebago will be filed and held at that courthouse, which is located:
Winnebago County Courthouse
400 W. State Street
Rockford, IL 61101
(815) 319-4500
Court hours are 8:00 am – 5:00 pm Monday through Friday.
Like most courts in the United States, Winnebago County has converted to an electronic filing system, whereby attorneys and others can now file pleadings and other documents electronically, rather than by paper.  This new filing system makes record-keeping much easier than the previous paper system.
Document Requests
Document requests may be submitted electronically to the Clerk of the Circuit Court, who currently is Thomas A. Klein.  To submit a document request, please click here
Payment of Fees
As a divorce attorney, I coordinate the payment of all court fees with clients, so clients will not have to be concerned with separately paying for court costs themselves.  However, for other matters, such as traffic tickets, those owing money to the court can pay online for amounts owned.  The instructions for such payments can be seen here.