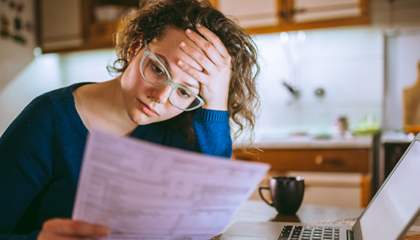 I was just served with divorce papers, how quickly should I get an attorney?
The short answer – you should hire an attorney immediately.
Many times when divorce papers are served, they are also served with a Petition for Temporary Relief (either as a separate document or as part of the divorce petition).  This Petition may be a request by your spouse for relief (or a temporary order) from the Court for matters concerning Child Custody, Maintenance, exclusive possession of the marital residence, or another matter.  Because you may need to appear in court very soon (perhaps a few days), you should hire an attorney as soon as possible.
Although the matters concerning the Petition may be "temporary" in nature, there is the potential that they can have adverse consequences in the long-term.  For instance, in Child Custody matters, an award of temporary custody to one parent may give that parent an advantage in a permanent custody award, because if the "temporary" custody arrangement lasts for a long time, the court may be less willing to disrupt the lives of the children with significantly different arrangements.
If you have been served with divorce papers, please call our firm so that we can meet with you and understand what actions should be taken immediately on your behalf.