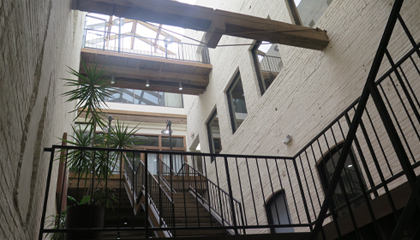 As a Rockford divorce lawyer and family law attorney, James Teeter will take the time to listen to you and to explain how Illinois divorce laws impact your case, ensure you have realistic expectations, an assessment of possible outcomes, and the ability to make informed decisions.
Our Promise to You
We will fight aggressively to achieve the best possible outcome for you!
We work to empower you, through your long and short-term goals, so you can rebuild your life.
We are non-judgmental and will advocate for your best interests.
We strive to deliver the highest quality work possible and reduce your stress.
We are candid, trustworthy, hardworking, ethical, and value your respect, the respect of the Illinois court system, Judges, and our peers.
We will not "stir the pot" to drag your case out. Our goal is to conclude your case in a timely manner to keep legal fees down.
From your initial consultation through the final agreement or judgment, Rockford Family Law will be at your side, strongly advocating your position while ensuring you fully understand all possible outcomes, and your options.
We'll Fight for You
There are a lot of irrational spouses and significant others out there who will not respond, to a fair settlement offer, and for those in that situation, we will fight, fight, fight- for you, your children, and your rights!
However, in some instances, legal issues and disputes can be resolved without going to trial. In fact, many cases are concluded with as little as one court appearance. This can be a huge benefit to you. Litigation is expensive, time consuming and emotionally draining. Proactive, strategic planning, and negotiation are frequently the preferred means of resolving issues whenever possible.
Jim Teeter is available to address your concerns and answer your case, settlement, or trial questions in the manner that you prefer – in-person, e-mail, phone, text, or zoom meetings.  Evening and weekend consultations are available by appointment.
It is Mr. Teeter's mission to be here for you when you need him!